Dashboard for Agricultural Monitoring
Dashboard is a visual service where you can easy work with satellite imagery and weather data for your polygons.
Draw your polygon on the map and immediately get:
New Satellite imagery every 2-4 days

NDVI & EVI vegetation indices and its statistics

Hourly and Daily weather forecasts

Current & Historical weather data

Accumulated tempreture and precipitation

Historical NDVI chart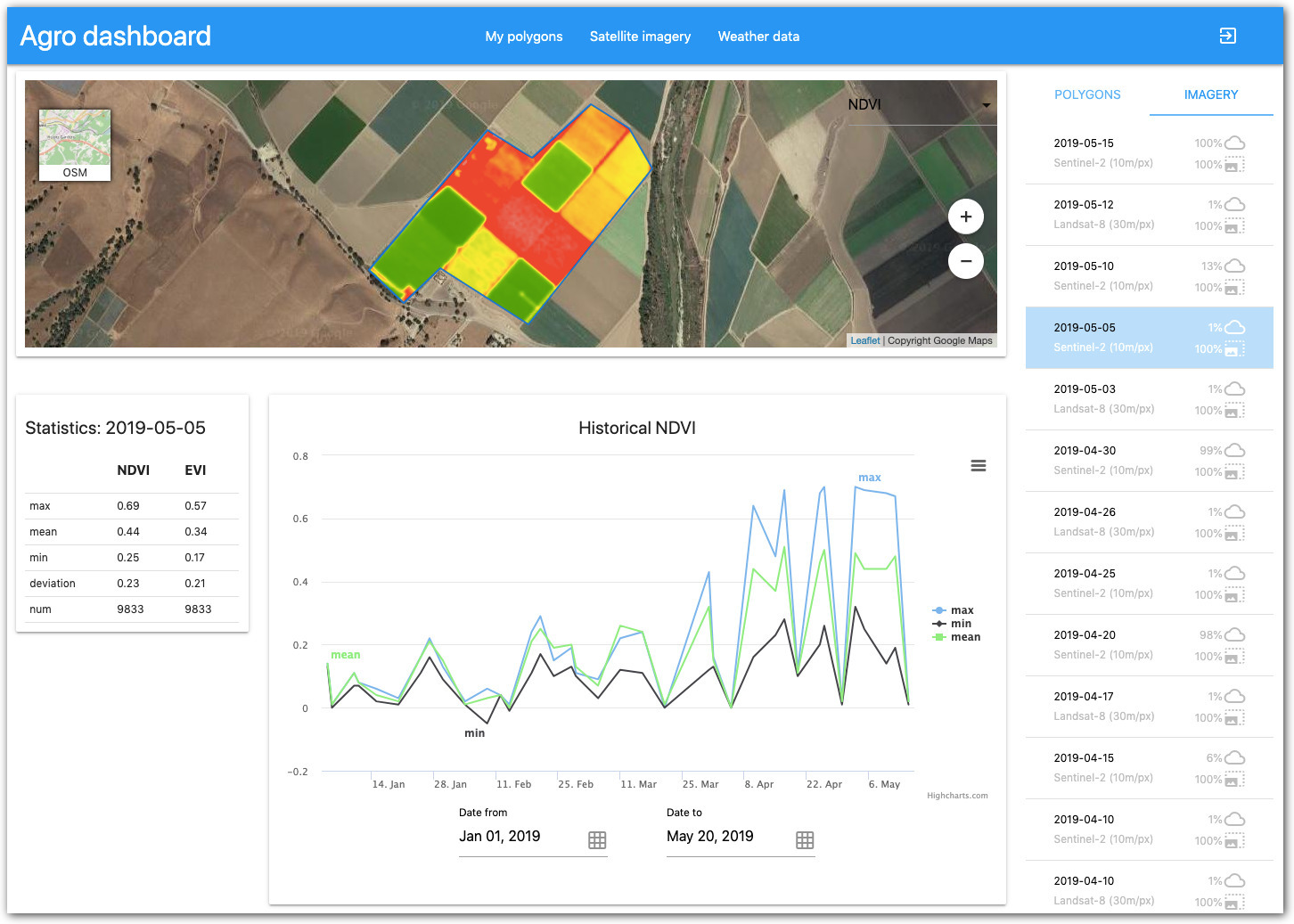 The Dashboard services are based on our Agriculture API to satellite imagery and weather data that you can always integrate into your agricultural applications and visualise them the same or any other way.
START WORK
Dashboard documentation
Please visit our Documentation to start using the Dashboard.
About Dashboard
The Dashboard might be interesting for developers of agricultural applications. The Dashboard makes it easy to get real examples of what we provide through Agricultural API. Developers can use this tool to visually evaluate how APIs work, the quantity and quality of data, the speed of requests processing and the availability of services.

It is also contents lots of interesting features for farmers. With the simple interface, they will be able to get useful agricultural data for their fields to monitor them and analyse their state straightforwardly without any programming. Farmers will be able to obtain important information for their fields, which will be useful during all seasons and phases of work with their fields.
START WORK
Read more in our Blog. If you have any questions or comments, please contact us at info@openweathermap.org!